The Tunnel - embedded insurance made easy.
Created with 3 design principles in mind: accessibility, convenience and ease of use.
Embedded insurance products are not created equally. The Tunnel was designed to meet buyers where they are – in an environment they trust – with a fully customizable interface. 
We're here to minimize duplicate entry. The Tunnel's custom mapping means we are able to prefill data already being captured.
By utilizing an aggregate question set, The Tunnel provides an easy and quick user experience.
Multiple Real-Time Options
Easily display multiple real-time options at the end of the quote flow.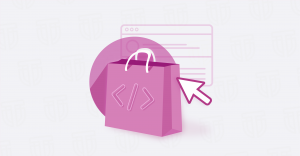 The potential of embedded insurance is immeasurable. This alternate distribution model can provide ease, efficiency and convenience for consumers. We're deep diving into how embedded
Read More »
In the past couple years, conversations about the death of social media have been ever present – especially when it comes to discussions about social
Read More »
Tarmika is excited to announce that Travelers-appointed agents can now quote business owner's policies, in addition to workers compensation policies, through its single-entry commercial lines
Read More »
Embedded insurance done differently.